Did you know that November is Child Safety and Prevention Month?
It was created to raise awareness about the potential dangers that children face each and every day.
The Union and Snyder County child safety coalition was formed in 2021, led by then Snyder Co DA (and now Judge) Michale Piecuch. Key members of the coalition include Susquehanna Valley United Way, PA State Police, CYS agencies, CMSU (county MH/DA/IDD programs), DA offices, medical providers, and other members of the Union/Snyder Local Children's Roundtable.
Below you will find Child Safety and Protection Month Resources focusing on Car Seat Safety and Medication Safety!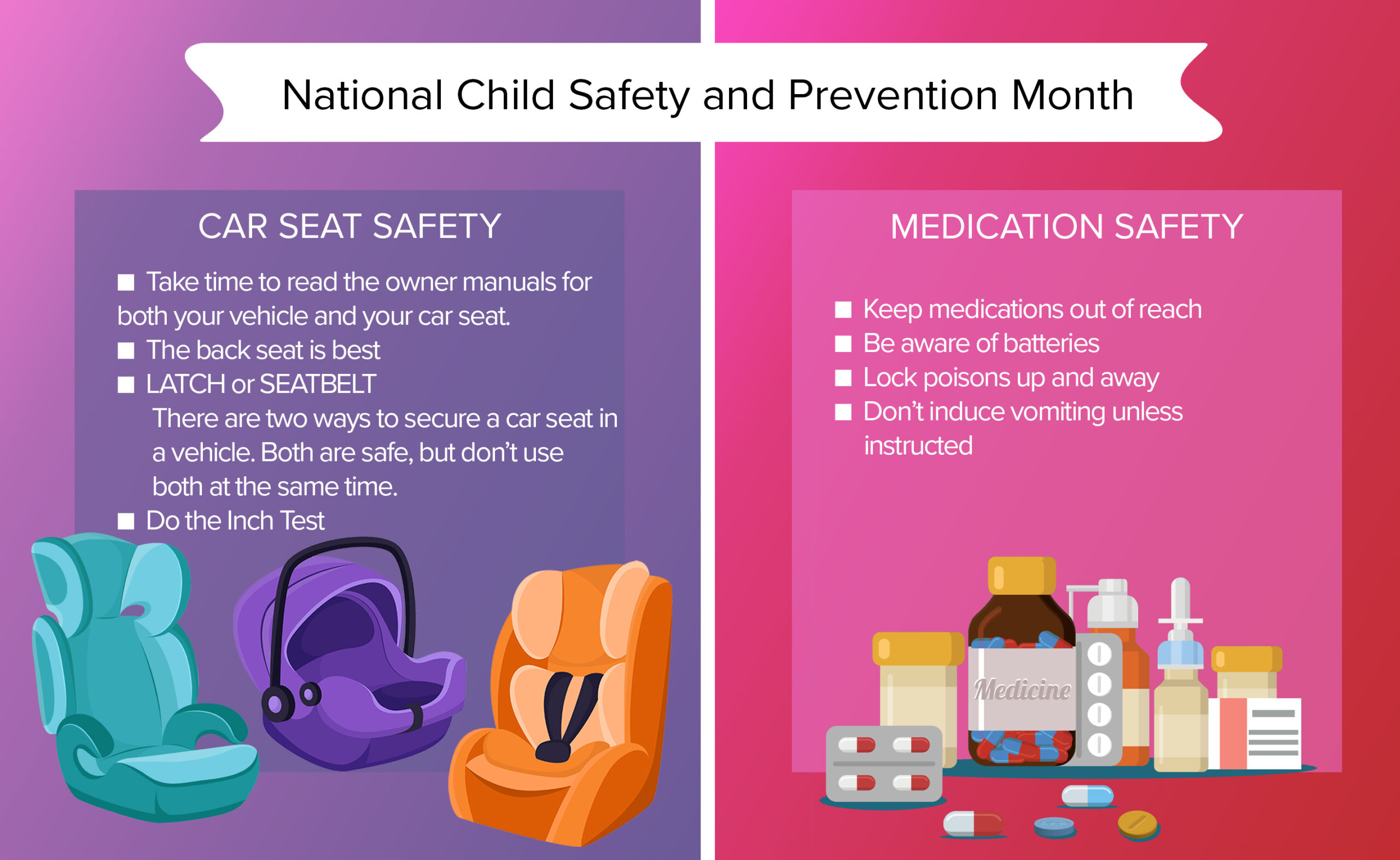 Click the graphic above to watch a short video on how to secure your car seat.
For more information on car seat installation and tutorials visit HERE.
Child Poisoning is a serious topic that can be avoided with some preventative measures.
■  Get low so you can see possible dangers at kids eye level
■  Move cleaning products up high and in original containers
■  Talk about the dangers of taking medicine to your child
■  Make sure you put them up high away, and know the dosage for your child
■  Have poison control in your phone contacts and posted throughout your home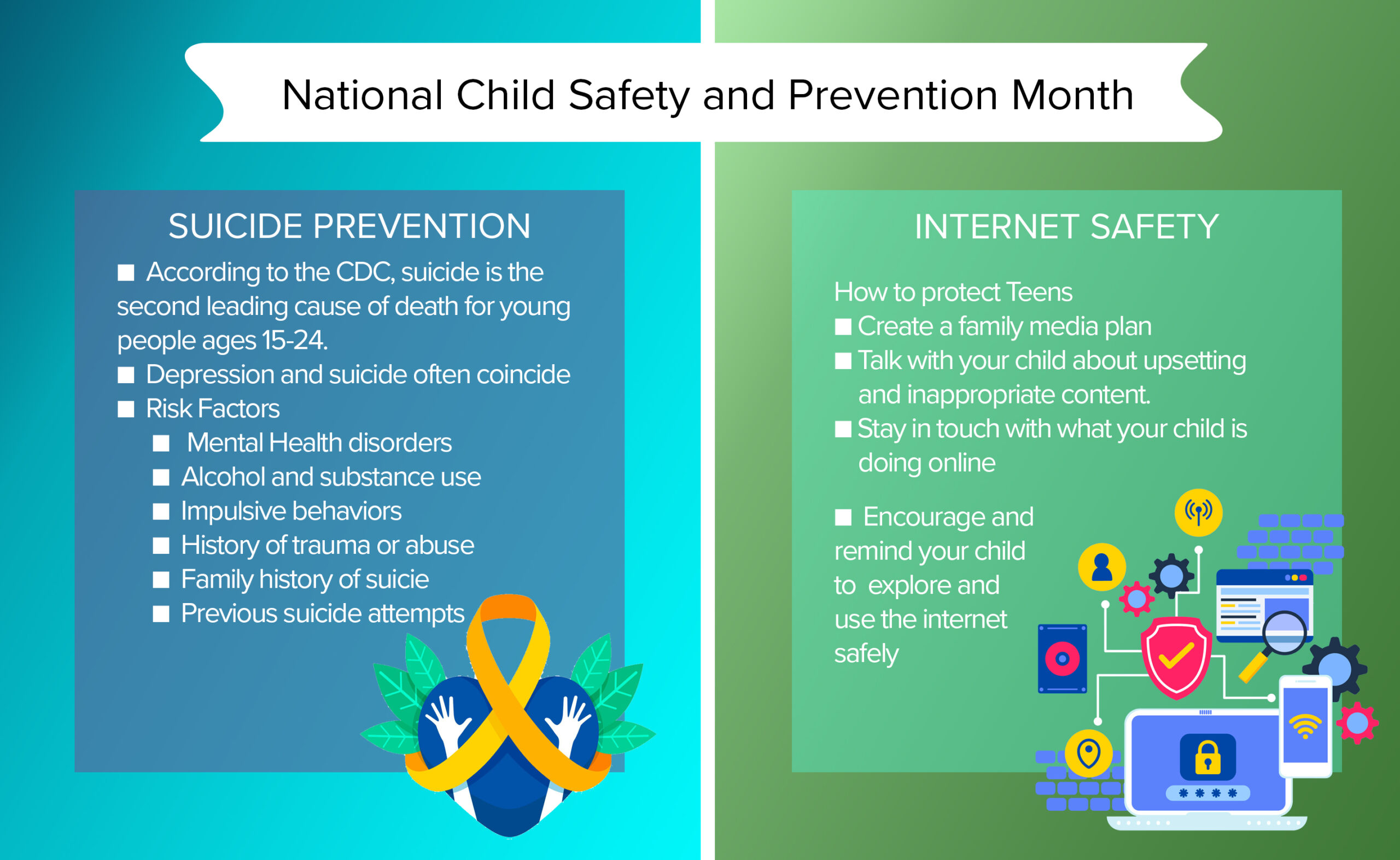 Suicide Prevention & Awareness
Warning signs
■ Physical changes in appearance or hygiene
■ Increase in alcohol or drug use
■ Sudden drop in grades
■ Social withdrawal
■Risk or reckless behaviors
■ Sel-fHarm
■ Talking about feeling hopeless or having nothing to live for
Steps to help
■ Express your concern
■ Really listen
■ Maintain connection
■ Be compassionate
■ Trust your judgement
■ Prioritize Safety
To Learn more about ways to help with suicide awarnes and prevntion check out the article.
Internet Safety
Most teens use some form of social media and have profiles on social networking sites. There are many benefits of using social media, but there are also many risks that kids and teens should be aware of and avoid.
Benefits of Social Media
■ Staying connected with friends and family, getting involved with a
campaign, nonprofit, or charity, and enhancing their creativity by sharing
ideas, music, and art!
Negatives of Social Media
■ Hub for cyberbullying and questionable activities
■ Post photos of themselves online or use their real names on their
profiles, reveal their birthdates and interests, post their school's
name and the town where they live
Many teens say they have:
■ Contacted online by someone they didn't know in a way that made
them feel scared or uncomfortable
■ Received online advertising that was inappropriate for their age
What parents can tell their kids to do on social media
■ Be nice and think twice before hitting "enter" or "send"
■ Use Privacy settings
■ Don't "Friend" strangers!
For more in-depth information and tips check out this article!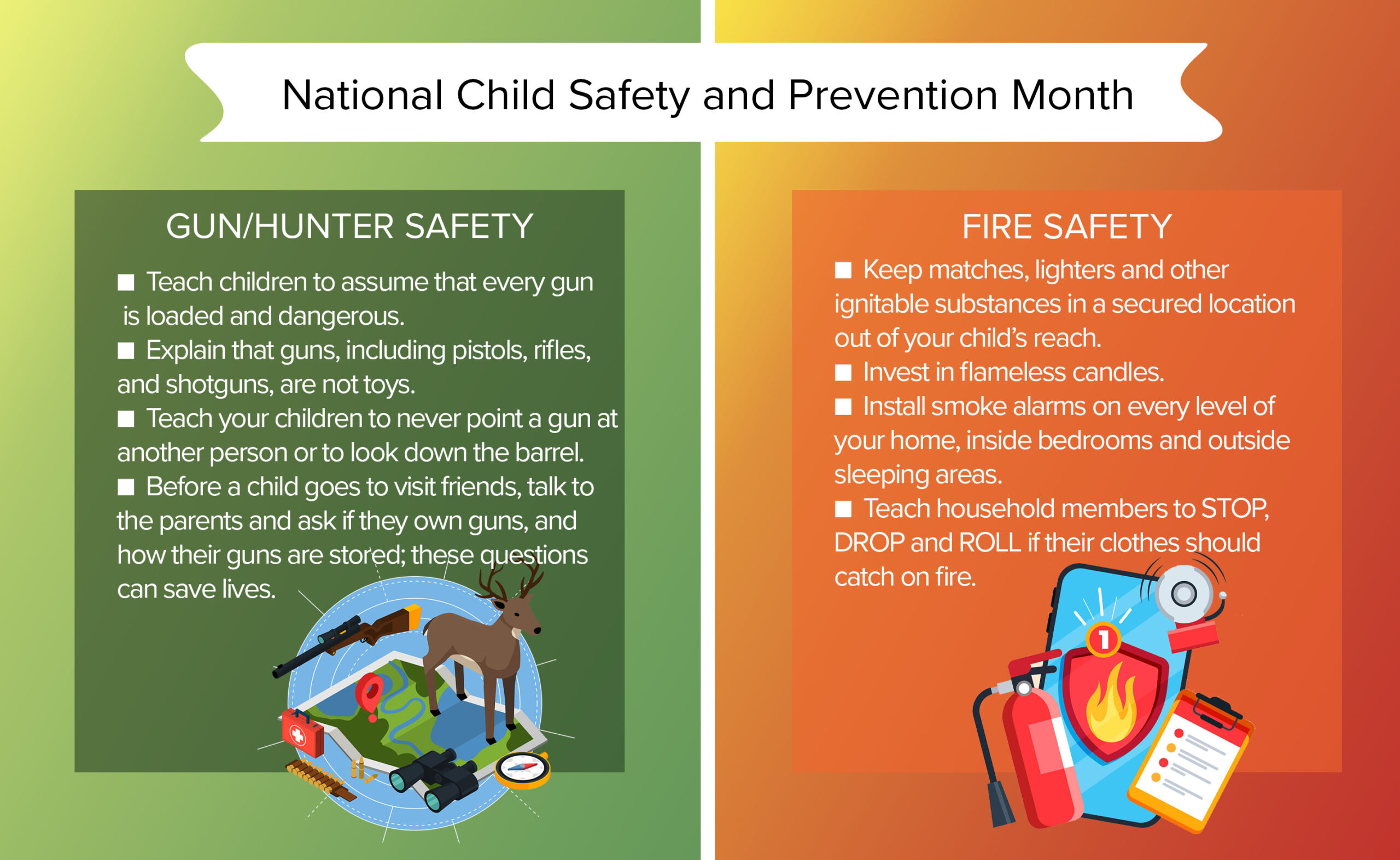 Fire Safety Resources:
Fires can happen to anyone and any time of day. As everyone heads back to school, it's important for your kids to know what to do in case of a fire.
It can be hard to understand what causes fires and how to prevent them, especially with kids in the house.
This article from the Red Cross provides information on how to keep you and your kids safe during a fire and what to look out for.
Gun/Hunter Safety:
Everyone wants to keep their kids safe while enjoying their own hobby, so it's important for both guardians and kids to know how to be safe around firearms.
This article from Champion Safes provides a quick look into gun safety information to keep you and your family safe from any accidents or injuries.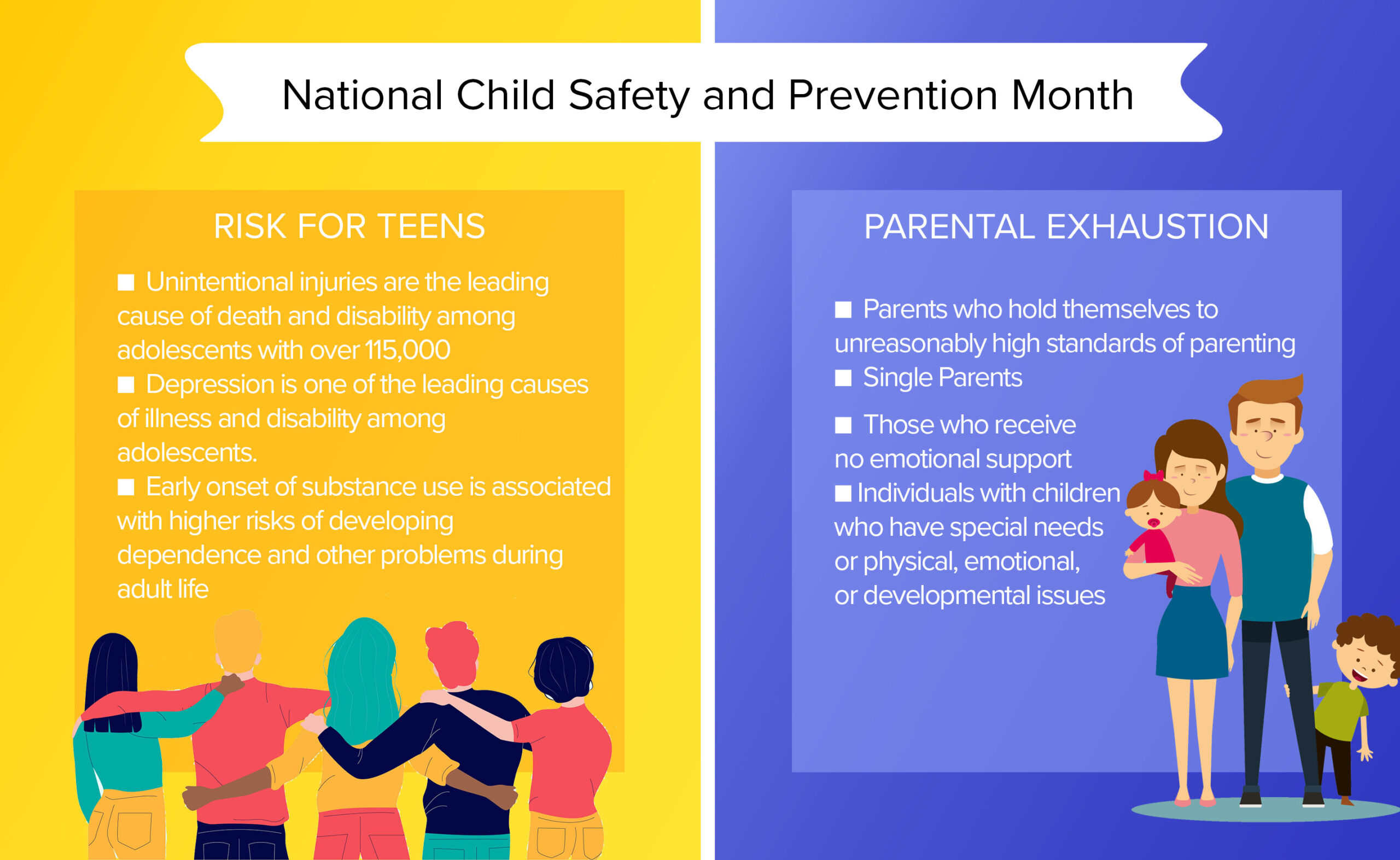 Leading Risk for Teens
There are positive and negative risks teens take so it's important to know what they are, and some protective factors as well.
○ Positive Risks
■ Trying a new activity, volunteering, working, harder classes at school, making new friends, good self-concept, control of emotions, and living in a stable environment.
○ Negative Risks
■ Alcohol and drug use, unsafe driving, violence, sex, and depression
● Effect is worrying parents and troubled communities. Half of all
behavioral risk first appear during adolescence
■ 24% of Teens reported engaging in four or five risk behaviors during the
past year.
● (https://youth.gov/youth-topics/TAG/about-TAG/risks-protective-f
actors)
○ Protective Factors
■ Personal—–Ability to control one's emotions, positive self-concept, good
coping and problem-solving skills
■ Family——–Stability and predictability, rules, limits, monitoring,
structure, Supportive relationships, and clear expectations for behavior and
values
■ School and Community—Positive norms, mentoring and support for
development of skills and interests, and opportunities for engagement
within school and community
Check out this article for more information on risk and protective factors!
Also check out this video talking about the importance of creating an Adolescent and Young Adult-Friendly Culture.
Parental Exhaustion
Parental burnout is when parents are so overwhelmed that they are having a hard
time taking care of even the most basic duties.
○ Possible Risk Factors Include
■ Parents who hold themselves to unreasonably high standards of parenting
■ Single Parents
■ Those who receive no emotional support
■ Individuals with children who have special needs or physical, emotional,
or developmental issues
○ Severe Signs include
■ Depression, lowered mood
■ Addictive behavior
■ Sleep disruption
■ Conflict with partner
■ Neglecting your children
■ Thoughts of suicide and vioent acts toward family members
○ Preventative Measures include
■ Practice mindfulness
■ Join peer-support groups
■ Reduce expectations
■ Taking a Break
■ Stay Healthy
For more information check out this video on What Parental Burnout Looks Like (and How to Avoid It)!