---
Father's Day is Sunday June 21, 2020
"The righteous man walks in his integrity; his children are blessed after him."
—Proverbs 20:7
---
Father's Day Scripture
Proverbs 22:6
Start children off on the way they should go, and even when they are old they will not turn from it.
Proverbs 20:7
The righteous man walks in his integrity; his children are blessed after him.
Ephesians 6:1-4
Children, obey your parents in the Lord, for this is right. "Honor your father and mother"—which is the first commandment with a promise— "so that it may go well with you and that you may enjoy long life on the earth." Fathers, do not exasperate your children; instead, bring them up in the training and instruction of the Lord.
Deuteronomy 6:6–7
And these words that I command you today shall be on your heart. You shall teach them diligently to your children, and shall talk of them when you sit in your house, and when you walk by the way, and when you lie down, and when you rise.
Ephesians 6:1-3
Children, obey your parents because you belong to the Lord, for this is the right thing to do. "Honor your father and mother." This is the first commandment with a promise: If you honor your father and mother, "things will go well for you, and you will have a long life on the earth."
---
Father's Day Articles
Cru: "10 Ideas: Esteeming Dad on Father's Day"
FamilyLife: "7 Reasons I'm Thankful for My Husband"
FamilyLife "11 Ways for a Step-dad to Engage with His Family"
Focus on the Family: "Father's Day"
Focus on the Family: "The Involved Father"
UpWords: "Bring Your Children to Jesus"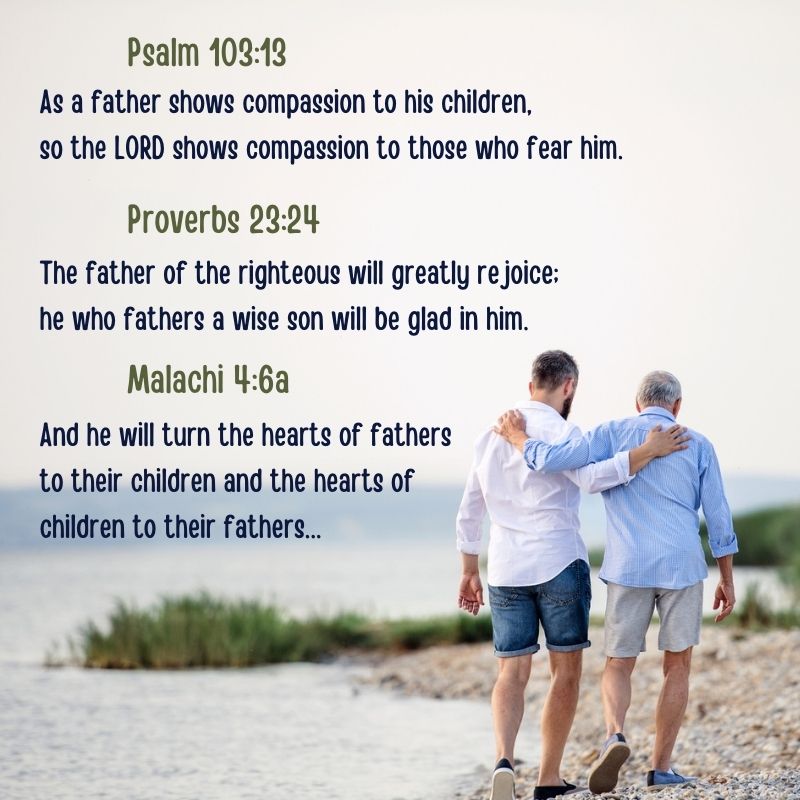 Save
Save
Save
Save
Save
Save
Save
Save