WGRC Long Sleeve Tees – $25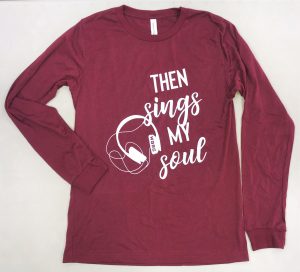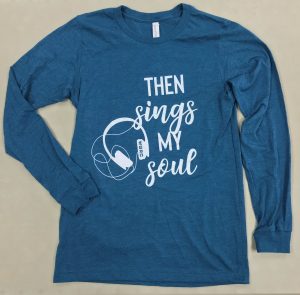 Support WGRC with a long sleeve t-shirt. "Then Sings My Soul" design voted by you as a favorite, is now available to order. FREE shipping.
If your item is not available, you will be redirected to this page.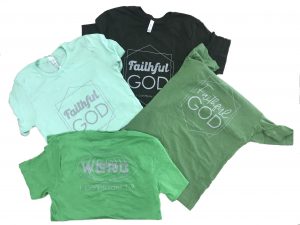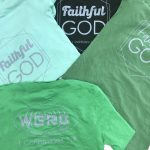 Faithful God short sleeve t-shirt! Currently only available at events or in the office: $20.
Four Colors: (clockwise in photos) Dark Olive, Light Olive, Bright Green, Mint Green
Two Fonts: Block or Script