Openings at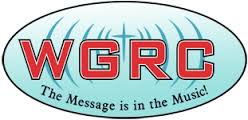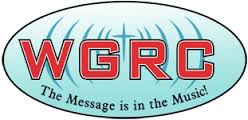 WGRC currently has no open positions.
Check back here periodically for possible future listings.
To be considered for an opportunity that may arise, please send your resume to email@wgrc.com.
SALT & LIGHT MEDIA MINISTRIES, INC. ~ EOE

---
Other Current Openings
Keys Connections is looking to expand its team in Pennsylvania!  Keys Connections is based in Liverpool, PA and assists overseas partners with Christian education and ministry training of university students in Eastern Europe and Central Asia. Both part-time and full-time employment are possibilities.  Full-time positions would likely require the raising of support.  Duties could include, but are not limited to:  donor communication, office support, website development, digital media, graphic design, video creation, marketing, etc.  A heart to serve within a Christian ministry context is a must.  For more information, about our organization, please visit www.keysconnections.org.  To apply, please email a resume and letter of interest to Don Casteline, Executive Director, at mail@keysconnections.org.
[post expires 4/16/21]
Part Time Church Secretary Position for St. Andrew's United Methodist Church, Milton, PA.
Part time, 30 hours a week in a comfortable and pleasant work environment. Position begins on March 30, 2021 for 20 hours a week for training with current financial secretary and on May 3, 2021 increases to 30 hours per week.
Job requirements:
Work closely with the Pastor(s) of St. Andrew's by offering assistance and coordination with daily duties.
Good People skills since you will be interacting with staff, church members and people from the community.
Good telephone and verbal communication skills.
Be able to handle information in a confidential manner.
Typing required.
Computer skills including use of e-mail.
Knowledge of Microsoft Office, Excel, and Publisher.
Experience with QuickBooks.
Knowledge of Servantkeeper
Overseeing the counting of contributions.
Recording of various church records including financial records.
Preparing of reports; financial, church and conference.
Responsible for payroll and tax reporting.
Responsible for preparing various reports and church records.
Preparing weekly church service bulletin and monthly newsletters.
Be responsible for running office equipment and maintaining toner and ink in copiers and printers.
Be responsible for ordering supplies.
High school diploma or GED required.
State Clearances and background checks are required.
Questions concerning the position call the church office at 570-742-2000 ext.301.
Please submit a letter of interest by March 19th. Include in it job experiences and two references* with contact information to Mr. Mark Shearer- SPPRC, St. Andrew's United Methodist Church, 102 Lower Market Street, Milton, PA 17847.
*References may not be relatives or in-laws.
[post expires 4/3/21]
---
To submit a job opportunity, please send an e-mail to
email@wgrc.com
   or
mail the information to WGRC, 101 Armory Blvd., Lewisburg, PA 17837.

Openings will remain on this page 30 days from date of posting (renewable upon request by sending an e-mail to email@wgrc.com).