09jun(jun 9)7:30 pm18(jun 18)9:30 pm"The Sound of Music"7:30 pm - 9:30 pm (18) Event Organized By: RiverStage Community Theatre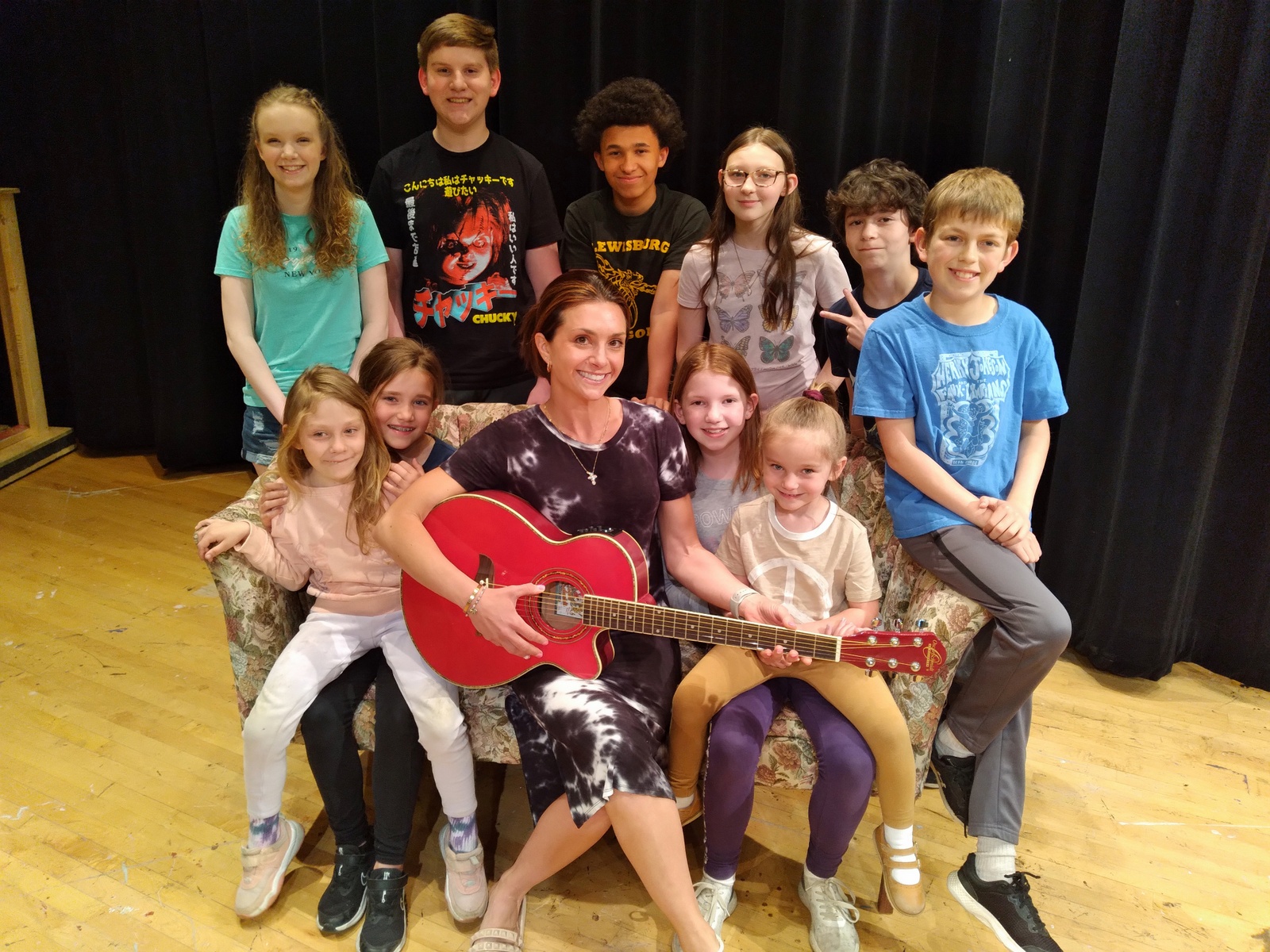 Event Details

RiverStage Community Theatre invites you to "THE SOUND OF MUSIC," one of the most beloved musicals of all time, live on stage at Greenspace Center, 815 Market St in Lewisburg. With six showings, performances will be Fridays and Saturdays June 9, 10, 16 and 17 at 7:30pm, and two Sunday matinees on June 11 and 18 at 2:30pm. All seating is general admission, with doors opening 30 minutes before curtain, and tickets are just $15 for adults or $8 for children or students with ID. Tickets can be purchased at the door, or online at www.riverstagetheatre.org.

Based on the true story of Maria and the Von Trapp Family, The Sound of Music has captured the hearts of audiences around the world. Featuring an uplifting story and cherished songs like "My Favorite Things," "Do-Re-Mi," and "Climb Every Mountain," it is a timeless musical theatre gem for all ages! The inspirational story follows the young Maria as she becomes governess to the 7 children of Captain Von Trapp and brings music and joy into the household. And as Nazi forces threaten to take hold of Austria, can the Von Trapp family risk everything to escape their beloved home? Don't miss RiverStage's production of this groundbreaking, heartwarming musical tale that's fun for everyone!

This production is directed by Pennye Padgett, with musical direction by Diane Scott, set design by Peter Wiley, lighting design by Olivia & Patrick Maynard, sound design by Tom Troutman, stage management by Tom Simpson. The cast features (in alphabetical order) Jennifer Anderson, Alianna Barnhart, Amelia Briede, Jessica Broker, Amy Casimir, Trey Casimir, Carlie Dauberman, Chelsey Davis, Lon Diffenderfer, Susan Diffenderfer, Rebecca Dressler, Andrew Druckenmiller, Landon Druckenmiller, Rosie Freeze, Clara Graham, Jove Graham, Thomas Graham, Fred Hooper, Elyssa Isaacs, Ceili Kisvarday, Zoli Kisvarday, Isabella Lapetina, Joanne Lauer, Jevin Lauver, Madison Leininger, Michael Lenzner, Cassidy McClintock, Fred Martin, Val Padgett, Maureen Pagana, Brooke Persing, Chloe Russell, Levi Shamblen, Michelle Sites-Reitz, Kalyra Snyder, Fae Rose Specht, Brynn Umholtz, Buffy Umholtz-Boyer, LaSandra Ward, Madeline Watkins, Hadassah Wesner, Madison Wesner, Raychel Wesner, Josh Wilkinson, Jude Wilkinson, Kimberly Wilkinson, and Katie Williard.

For tickets or more information, visit www.riverstagetheatre.org today!
Time

9 (Friday) 7:30 pm - 18 (Sunday) 9:30 pm