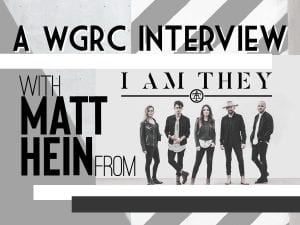 This interview features Matt Hein of the band I Am They!  I Am They and Jamie Kimmett will be in concert Saturday, May 4th at the Blue Mountain Christian Retreat and Conference Center in New Ringgold and on May 5th at Christ Community Church in State College.  Matt shares how the band formed, the meaning behind their name as well as the story behind their latest song Scars.
(Interview Air Date:  April 23, 2019)
Click here to listen to the interview.