Join WGRC each month as Dave & Wanda travel Around The Valley!
We will post a video onto our social media sites the 1st of every month as Dave & Wanda traverse the area and have fun getting to know the community.
We invite YOU to submit your hobbies, crafts, occupations, or unique places to see "Around The Valley".
Send your submission to
morningshow@wgrc.com
along with details for why they should be in your area.
Make sure you include a phone number and dates and times for possible filming.
Getting additional information does not guarantee we will be able to highlight you.
[We want to make a special note that this is NOT a contest]
Just something for you to enjoy and come alongside with us in the community.
Be sure to tune in to Dave & Wanda In The Morning to hear about the shenanigans they find themselves in!
WGRC's Around The Valley is sponsored by Zook's Septic Services, serving Central Pennsylvania. Contact them for inspections, repairs and system maintenance needs at (570) 837-1466 or at zooksseptic.com.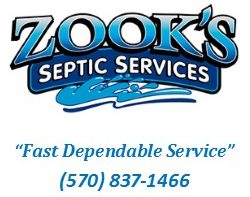 SEASON 3 – 2023
SEASON 2 – 2022
SEASON 1-EPISODE 8: DELBAUGH DAIRY FARM (VIDEO NOT AVAILABLE)
SEASON 1-EPISODE 2: JOY'S JOYFUL HEARTS COSTUME COTTAGE (VIDEO NOT AVAILABLE)