Hey there, this is Lori from WGRC!
We're so grateful for you and your partnership with WGRC. Your financial support is changing lives and we're so glad you're helping make that possible.
It's that time of year when our kids are going back to school.
Some relief is provided having our kids in school and yet there are a lot of unprecedented challenges that parents have to deal with.
Focus on The Family has a great article about the challenges parents are facing with their kids when it comes to school. Focus is also offering a free book to help parents survive the upcoming school year.
Click below for the full story and the free book to help you as a parent this school year.

Thanks again for your support. We love you!
---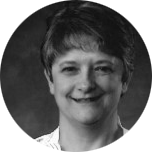 Lori Klinger
RECEPTIONIST
---