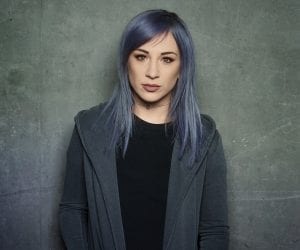 Jen Ledger is rocking arenas during Winter Jam 2019!  Many know Ledger as the drummer for Skillet.  In this WGRC Winter Jam Artist interview you'll hear the English drummer explain why she actually tried to sabotage her interview with Skillet back in 2008 as well as what it was like to be on stage in front of thousands as a teenager.  Jen Ledger remains a part of Skillet while now performing her own music.  In this interview, Ledger shares the primary message she hopes to communicate during Winter Jam.
(Interview Air Date:  March 5, 2019)
Click here to listen to this interview.