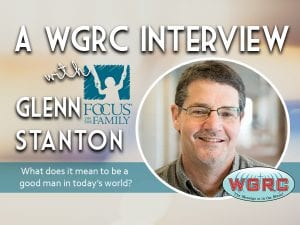 What does it mean to be a good man in today's world?  What does the Bible say about masculinity and what message is culture communicating?  What is "toxic masculinity"?  Glenn Stanton, of Focus on the Family, will address these issues as well as offering encouragement for parents who desire to model healthy relationships.
(Interview Air Date:  Tuesday, February 5, 2019)
Click here to listen to this interview.