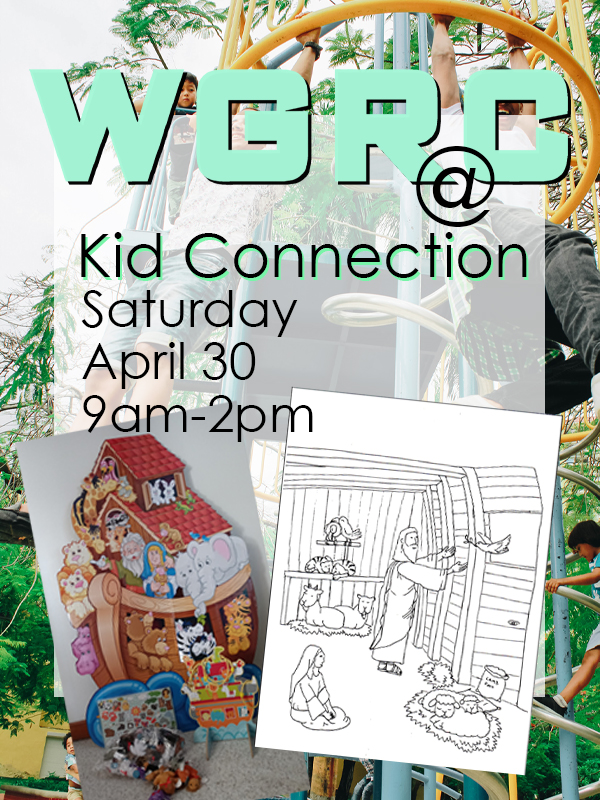 Kid Connection is Saturday April 30th, 9am-2pm, in downtown Lewistown.
WGRC will be there with a Noah's Ark themed booth featuring a Noah's Ark standup for selfies, ring toss game, coloring pages, and lots of free prizes including mini stuffed animals, stickers, puzzles, and more.
Won't you stop by and say HI?
We'd love to see you there!