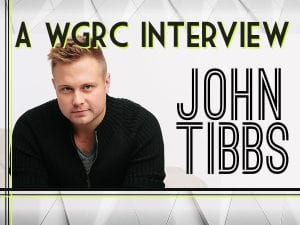 John Tibbs is part of an upcoming veterans benefit concert on Friday, May 17th at The Outlet, located at Christ Wesleyan Church in Milton!  The concert begins at 6:30pm and also features music by Randy & Jade Fisher, Lauren Yost and Sarah Rodriguez.  Dave Jones will deliver a message of hope.  Tickets are $5 General Admission at the door and $4 for veterans.  For more information visit www.jmegministries.com.
Proceeds go to support programming aimed at assisting veterans and their families, upon return from combat/deployment.
(Interview Air Date:  May 14, 2019)
Click here to listen to the entire interview.