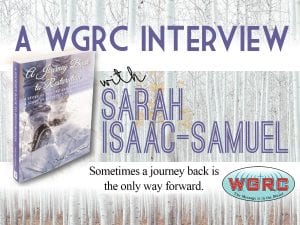 "Sometimes a journey back is the only way forward."  Author Sarah Isaac-Samuel shares how God led her from despair and abuse to a place of peace and abiding faith.  Sarah tells her story in the new book A Journey Back to Restoration:  A Story of Healing and Forgiveness. A  Story of Blessings, Peace, and Joy.  Sarah also shares the two songs that God used to help her along the journey.
(Interview Air Date:  February 20, 2019)
Click here to listen to the interview.