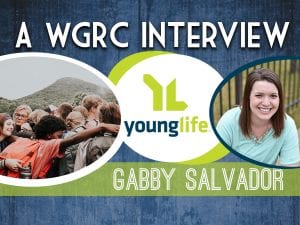 During this interview, Young Life Area Director Gabby Salvador will explain how youth are being reached with the Gospel.  She will also invite participation in the May 6th Young Life benefit Golf Tournament  at Bucknell University.  Click here for more information.
(Interview Air Date:  April 9, 2019)
Click here to listen to the interview.