We invite you to listen to this conversation with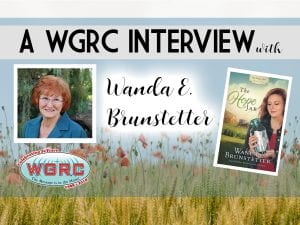 Author Wanda Brunstetter!  WGRC's Dave Jones asks Wanda about her start in writing books, why she chooses to write fiction stories that center around the Amish community in PA and specifically the message communicated in her book The Hope Jar.  For more information visit www.wandabrunstetter.com.
(Interview Air Date:  December 12, 2018)
Click here to listen to the interview.