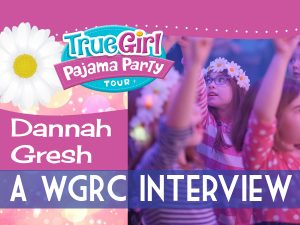 This special first ever event is scheduled to take place at State College Alliance Church on Friday, August 23rd!  Dannah Gresh, Founder of True Girl, talks about this ministry's transition from Secret Keeper Girl to this new presentation that still aims to share a message of truth with tween girls.  You can learn more about this exciting, fun ministry event by visiting www.mytruegirl.com.
(Interview Air Date:  August 7, 2019)
Click here to listen to the interview.