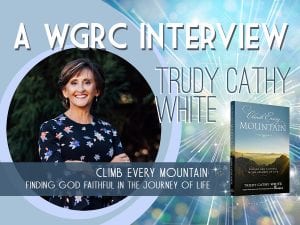 Trudy Cathy White is the daughter of the founders of Chick-Fil-A and is author of the book Climb Every Mountain:  Finding God Faithful In The Journey Of Life. During this interview Trudy shares lessons she has learned on the journey of life including managing a Chick-Fil-A at the age of 19, marriage, missions in Brazil, etc.  She will also give several keys to preparing well for the journey that God has you on.
(Interview Air Date:  Tuesday, April 2, 2019)
Click here to listen to the interview.