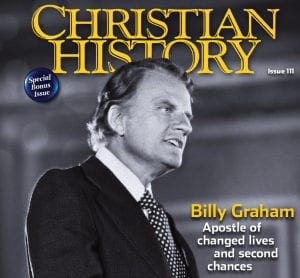 The Reverend Billy Graham shared the gospel of Jesus Christ with millions of people throughout more than 180 countries.  In this interview, Christian Commentator Michael Austin shares some perspective as to how Billy Graham managed to connect with so many people through his life.
Christian History magazine, edition #111, shares the life story of Billy Graham.  For more information visit:  www.christianhistorymagazine.org.
Billy Graham passed away on February 21, 2018 at the age of 99.  Notes of remembrance can be left at www.billygraham.org.
(Interview Air Date:  February 27, 2018)
Click here to listen to the interview…