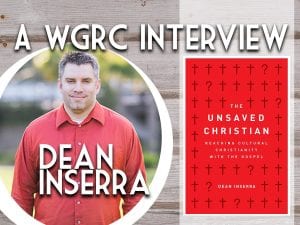 Tune in as Dave interviews author, Dean Inserra about his recent book, The Unsaved Christian: Reaching Cultural Christianity with the Gospel
Too many people identify as "Christian" due to their own works, and not the work of Christ on the cross. Author Dean Inserra discusses Cultural Christianity and how to address it.
(Interview Air Date: Wednesday, June 5, 2019)
Click here to listen to the entire interview.