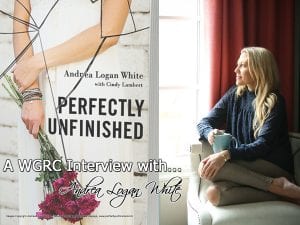 In this WGRC Morning Show featured interview we'll hear about the invitation Jesus Christ offers for us to come to Him just as we are.  Author Andrea Logan White shares her story in her new book Perfectly Unfinished:  Finding Beauty In The Midst of Brokenness.  Andrea's journey includes battling through a serious eating disorder.  In addition to being a writer, Andrea is also an actress, producer and co-owner of Pure Flix Entertainment.  Visit www.andrealoganwhite.com for more!
(Interview Air Date: November 15, 2017)
Click here to listen!