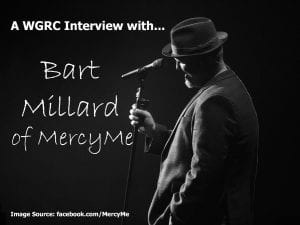 Mercy Me lead singer Bart Millard shares about the message in the new album Lifer.  Bart opens up about wrestling with God through the struggles of life and how a change in perspective has revived the band to a fresh place.
(Interview Air Date: May 3, 2017)
Click here to listen.