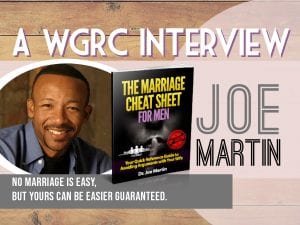 This WGRC interview features comments from Dr. Joe Martin.  He encourages men to more effectively communicate with their wives.  Dr. Martin teaches men how to do this through his podcast and events.  For more information visit www.MarriageSecretsForMen.com.
(Interview Air Date:  Wednesday, May 8, 2019)
Click here to listen to the entire interview.