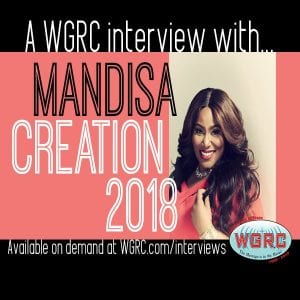 This WGRC interview features Contemporary Christian Music Artist Mandisa!  She is part of the 2018 Creation Music Festival lineup happening this week in Mount Union, PA.  Mandisa will share about her journey through difficult times, Christian music influences and her dream vacation destination!
(Interview Air Date:  June 27, 2018)
Click here to listen to the interview.