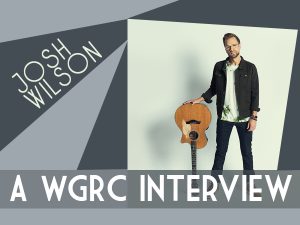 Contemporary Christian Music Artist Josh Wilson will be on stage at 8pm as part of WGRC's Day At Knoebels on Friday, August 2nd!  During this conversation with WGRC's Don Casteline, Josh shares about his new CD, his love for roller coasters and his song writing process.
(Interview Air Date:  July 30, 2019)
Click here to listen to the interview.