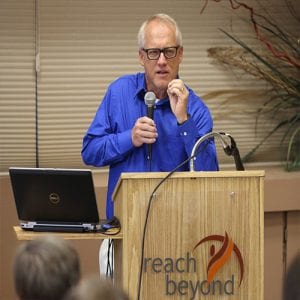 This Sunday, May 20th, is the International Day For The Unreached.  An estimated two billion people have not yet been reached with the Gospel.  Steve Harling, President of Reach Beyond, shares about the tremendous need, Reach Beyond's work to reach the world with the Gospel message and stories of how God is transforming lives.  More information can be found at www.dayoftheunreached.org.
(Interview Air Date:  May 16, 2018)
Click here to listen to the interview.