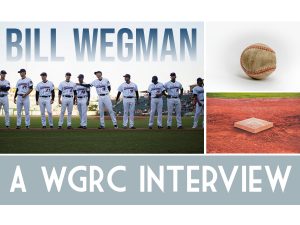 Former Major League Baseball pitcher Bill Wegman will be participating in the annual Professional Baseball and Softball Clinic at Sunbury Bible Church July 22-25.  The event will be held rain or shine and is for youth age 5-12.  The church's sports complex is located off Route-11 north of Northumberland.  For more information call 570-473-7355.
(Interview Air Date:  July 17, 2019)
Click here to listen to the interview.