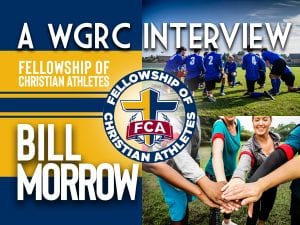 Bill Morrow serves as an Area Representative for the Fellowship of Christian Athletes (FCA).  During this conversation with WGRC's Don Casteline, Bill shares about the mission of FCA as well as information about some special summer camps taking place in Pennsylvania.
Summer sports camp opportunities can be found at:  www.midatlanticfcacamps.org.
(Interview Air Date:  Wednesday, June 12, 2019)
Click here to listen to the entire interview.