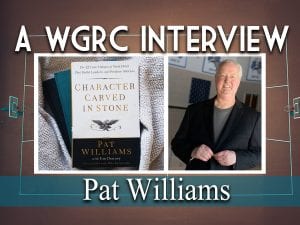 Pat Williams is the Senior V-P of Basketball Operations with the Orlando Magic and has authored more than 100 books.  During this interview, with WGRC's Don Casteline, Pat discusses an interesting discovery and themes presented in his new book Character Carved in Stone:  The 12 Core Virtues of West Point That Build Leaders and Produce Success.
(Interview Air Date:  May 22, 2019)
Click here to listen to the full interview.