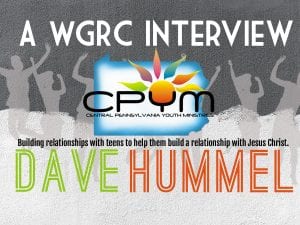 WGRC's Don Casteline chats with Dave Hummel, Executive Director of Central Pennsylvania Youth Ministries.  Dave shares about the need and impact of youth ministry work taking place in the WGRC listening region.  You'll also find out about their upcoming benefit golf event on Monday, May 6th at the Susquehanna Valley Country Club near Hummels Wharf.
(Interview Air Date: April 24, 2019)
Click here to listen to the interview.