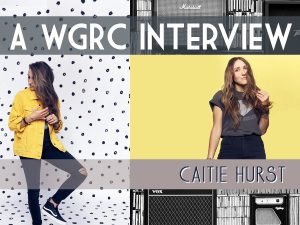 Contemporary Christian Music Artist Caitie Hurst will be on stage at 7pm as part of WGRC's Day At Knoebels on Friday, August 2nd.  During this conversation with WGRC's Don Casteline, Caitie shares about how difficult it was initially for her to sing publicly.  She also discusses the message behind several of her songs.
(Interview Air Date:  July 23, 2019)
Click here to listen to the interview.