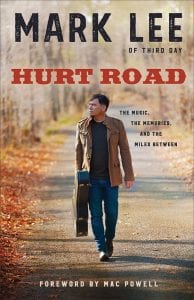 During this interview you will have an opportunity to get to know Mark Lee, who along with Mac Powell founded the Christian band Third Day.  Mark has authored Hurt Road: The Music, The Memories, and the Miles Between.  Mark shares how God led him onto a different path and how music became a refuge in the midst of life's uncertainties.  Enjoy this conversation about life and music between Mark Lee and WGRC's Don Casteline.
(Interview Air Date: October 25, 2017)
Click here to listen.