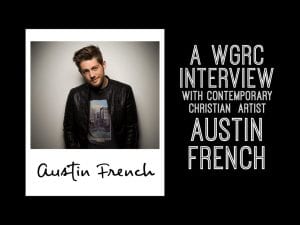 Contemporary Christian Music Artist Austin French has released a new album titled Wide Open that features the song Freedom Hymn.  Austin talks with WGRC's Bruce Matthews about a variety of topics including his road into making music and how God healed him from a background of brokenness.  Austin also shares the inspiration for his songs Freedom Hymn and Born Again.
(Interview Air Date:  September 18, 2018)
Click here to listen.