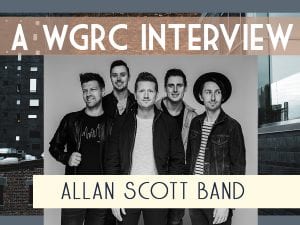 This interview features Allan Scott, of the Allan Scott Band!  They will be part of the WGRC Day at Knoebels concert event on Friday, August 2nd.  The Allan Scott Band is scheduled to be on stage from 5:30pm-6:30pm.
(Interview Air Date:  July 16, 2019)
Click here to listen to the interview.