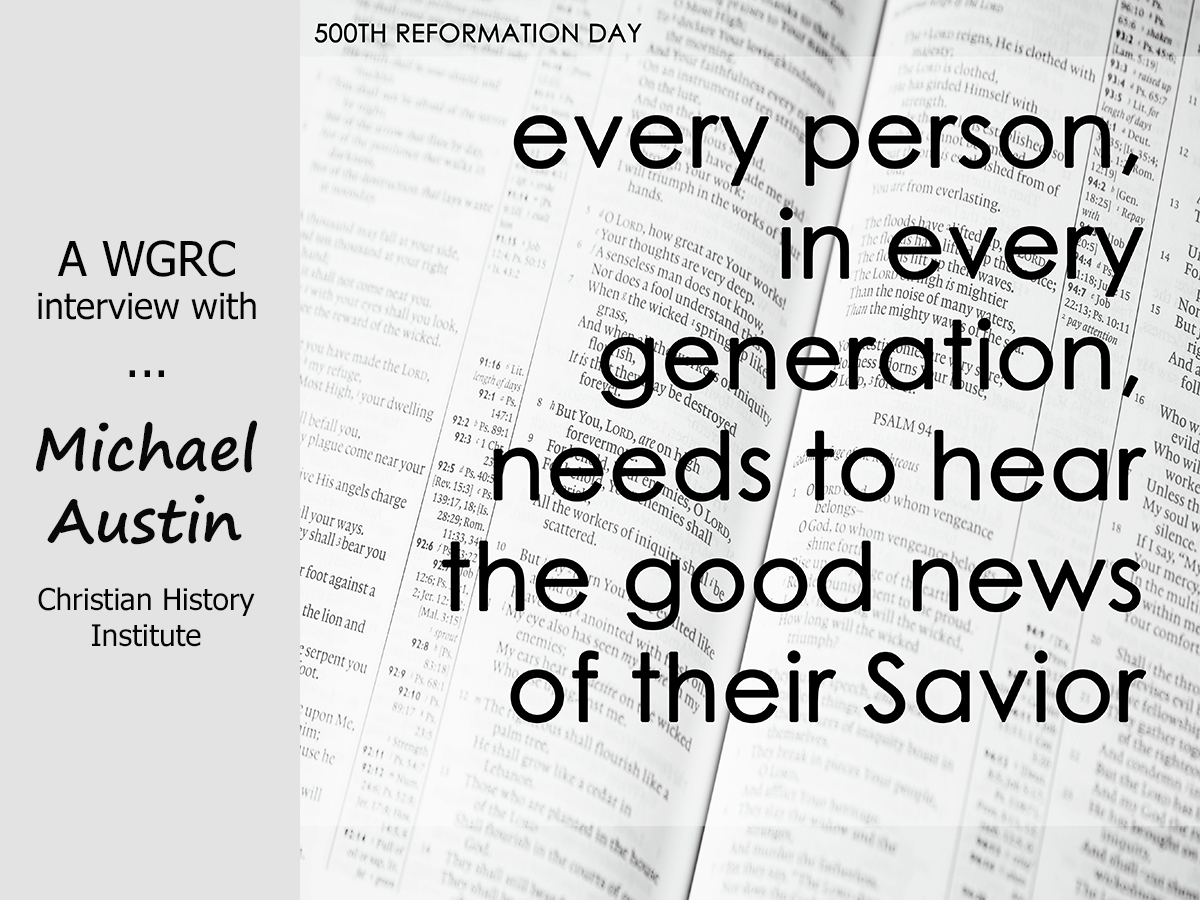 What is the significance today of an event that took place on October 31, 1517?  WGRC's Don Casteline interviews Christian commentator and communications consultant Michael Austin.  This interview centers on corrective actions taken by Martin Luther and other Christian reformers and why it matters 500 years later.  Michael serves as the national spokesperson for Christian History Institute.
(Interview Air Date:  October 31, 2017)
Click here to listen.
Save