06nov6:30 pm8:30 pmShiloh Bible Church Bible & Missions Conference6:30 pm - 8:30 pm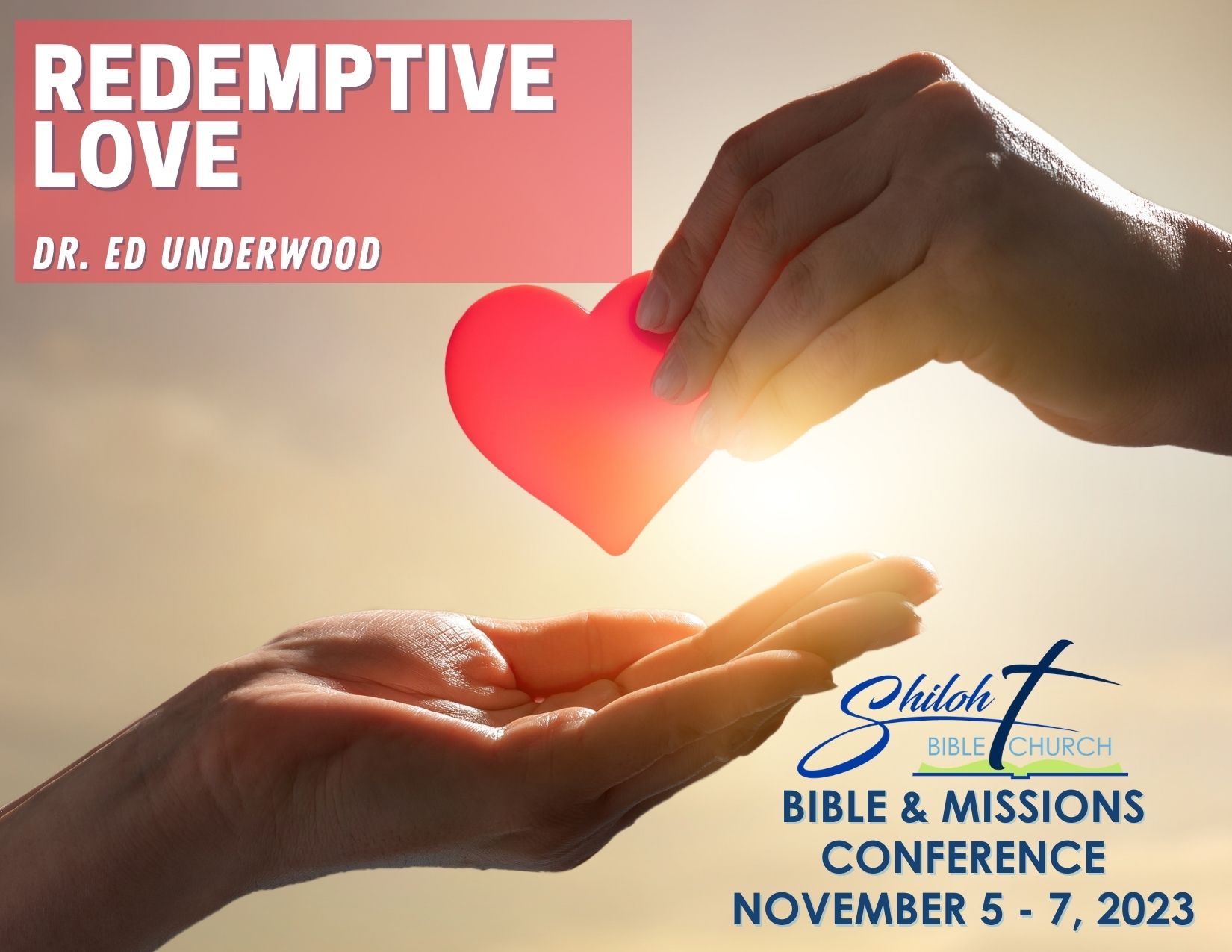 Event Details

Shiloh
Bible Church will hold their annual Bible & Missions Conference on November
5, 6 and 7. All are invited to attend!





Dr. Ed
Underwood, Executive Officer of the Recentered Group will be this year's
speaker. His series theme will be "Redemptive Relationships" which
includes the following messages
Sunday morning
Nov. 5 "Godly Ambition" (Mark 10:35-45)
Sunday evening
Nov. 5 "Atmosphere of Grace" (Book of Romans)
Monday evening
Nov. 6 "Dusty Love" (Psalm 103:13 – Hebrews 4:14-16)
Tuesday evening
Nov. 7 "Protective Love" (selected scriptures)
Ed has been a
pastor, author and speaker who thinks of himself as a shepherd to the shepherds.
Recentered Group seeks to equip Christian leaders to focus on what matters most
to Jesus; loving one another and making disciples.
Service
times on Sunday morning are 8:20am, 9:40am and 11:00am, and Sunday, Monday and
Tuesday evenings at 6:30pm.
Also
speaking at the conference will be various Shiloh supported missionaries
sharing their work in the area of missions.
Stephen
Ippolito, one of Shiloh's supported missionaries serving in the area with
youth, will lead the Jr./Sr. high youth ages in an exciting series Sunday,
Monday and Tuesday nights. He will be directing the youth in some basic
principles of foam sword tag sport and digging into God's Word and encouraging
spiritual development.
There
will also be a program for children ages Kindergarten through 3rd grade and
Nursery through Pre-K care each evening.
Light
refreshments will be served after each evening service.
Shiloh
Bible Church is located at 123 Church Street Bloomsburg, PA
Time

(Monday) 6:30 pm - 8:30 pm