04nov9:30 amNDCS Lions' Chase 5K9:30 am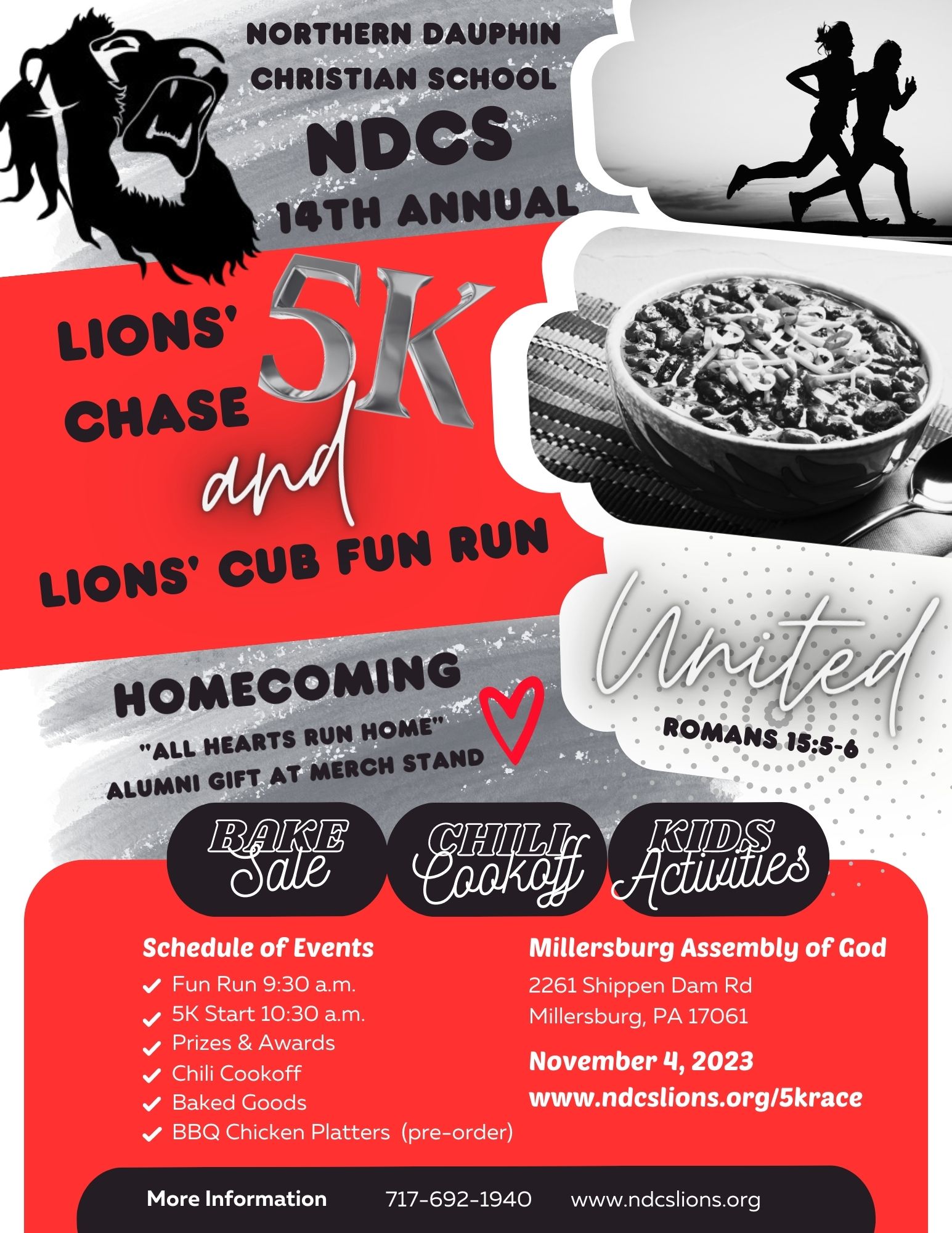 Event Details

NDCS Lions' Chase 5K

Join us Saturday, November 4, 2023 for the 14th annual Lions' Chase 5K. All proceeds benefit Northern Dauphin Christian School. NDCS was established in 1995, and since that time, has grown to over 185 students representing 8 area school districts. Please come out and support Christian Education and the local families in our community!

The event will be held at Millersburg Assembly of God, 2261 Shippen Dam Rd, Millersburg, PA 17061. The Lions' Cub Fun Run will begin at 9:30 and then Lions' Chase 5K will begin at 10:30. Pre-registration is available online at www.ndcslions.org/5krace Please call the school office at 717-692-1940 to reserve your BBQ chicken platter, t-shirt, or register for a chili cook off during the 5K event. We will also be celebrating a special Homecoming this year and we would love to see you there!