Fearless and Free is a Worship Dance Ministry based on the love and sacrifice of Jesus Christ.  Our purpose is driven by ushering people deeper into God's presence, directly to the throne room of the Creator. The heart of this Ministry is Spirit led and worship based with the desire to break people free of bondage, not performance based.
Sammy is a Dance Instructor professional who has a heart for dance ministry. Kristy is a Fitness & Wellness professional with a passion to transform lives in mind, body, and spirit because the body is God's temple.
Our desire is to set people's souls on fire with the freedom to worship our Lord and Savior freely as you feel led.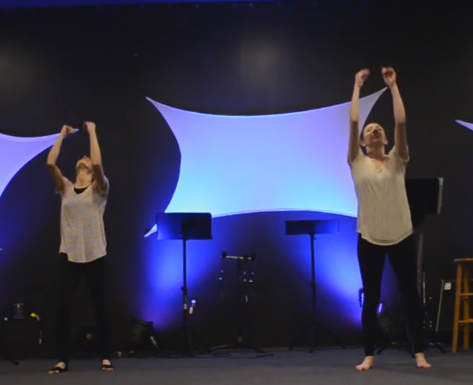 "Casting all your cares [all your anxieties, all your worries, and all your concerns, once and for all] on Him, for He cares about you [with deepest affection, and watches over you very carefully]."
1 PETER 5:7
Save
Save
Save
Save