Friday July 27 – Local Lineup Starts at 2PM

…Tentative Lineup…

Local Artists
The 2018 Get Real Talent Competition Winners
Kaili Bowman
Jake Ziegler and the Locals
Saline

National Artists
The Union of Sinners & Saints
Stars Go Dim*

 *Stars Go Dim tentatively scheduled to take the stage at 8PM


Sponsored By
Songs Heard on WGRC: "You Are Loved", "Heaven on Earth", "Doxology", "Walking Like Giants"
Formed in 2007 as a mainstream pop band, today Stars Go Dim is the moniker for Christian pop artist and songwriter Chris Cleveland. After years at the helm of an acclaimed independent secular band and more than a decade leading worship at Tulsa's Asbury United Methodist Church—one of America's largest congregations—Cleveland found success in the Christian format with his self-titled debut album. The singer has garnered three Top 5 hits and a massive No. 1 radio smash with "You Are Loved." In addition, Stars Go Dim has toured with for KING & COUNTRY, Lauren Daigle and Phil Wickham, among others, and has been featured on the Winter Jam Tour Spectacular.
The Union of Sinners & Saints
Featuring Petra's John Schlitt, Whiteheart's Billy Smiley & Atlanta based artist Jason Fowler.
The Union of Sinners and Saints are embarking on their 2018 "Story Teller" tour. Continuing promotion of their album, The Union of Sinners and Saints' Storyteller Tour is an unplugged series of concerts featuring Petra's John Schlitt, Whiteheart's Billy Smiley and Atlanta based artist Jason Fowler. The guys will perform the #1 song "Independence Day," their latest single "Lone Soldier," and other album favorites "Rise Up" and "Old Guys Rule" along with the classics from Petra and Whiteheart including "Beyond Belief," "Desert Rose," "Fly Eagle Fly" and "I Am On The Rock." Fowler compliments the event with music from his recent release, I Fall In.
The concerts will also include retrospectives from John and Billy telling stories from their years on the road performing Christian rock music. "This is an exciting event that we are excited to share," Schlitt states. Smiley adds, "We have been playing concerts for the last year, and it has been so encouraging to reconnect with fans, as well as making so many new fans. Our fans have brought their kids who may have heard our music since they were little, but never had the chance to hear us live until now. The Petra and Whiteheart banter between John and I has been such fun!"

Saline
"You are the salt of the earth"
-Matthew 5:13 
Saline's goal is to provide a positive, high-energy atmosphere where all can enjoy music and experience the joy, hope, and love found in Jesus Christ.
Formed in Central Pennsylvania, the members of Saline bring different musical backgrounds and styles to merge them into a sound that is infectiously original and melodically appealing to the young and the young at heart.
Saline has shared the stage with national recording artists Lincoln Brewster, Apologetix, Paige Armstrong, Everlife, and many others. For the past several years, Saline has been the house band for Camp Orchard Hill, working alongside national speakers such as Duffy Robbins, Justin Lookadoo, Greg Speck and Jonathan McKee.
Saline also performed on national television for the INSP network for the Christian Artist Talent Search.  Over the years, Saline has completed three full length albums of original music, and their first worship album called "My Lord, My Love."
Saline is re-launching their entire ministry from start to finish with a focus on providing a fuller production through audio, video, and lighting, for events/venues that are looking for a deeper worship experience.
Jake Ziegler and the Locals is a rock and roll band based out of Lynchburg, VA. The group started on the campus of Liberty University in 2015 and has been playing ever since. The bands goal is to show people the joy of Christ through the classic rock/blues influenced music that they write as well as the energetic live performances the band puts on every show.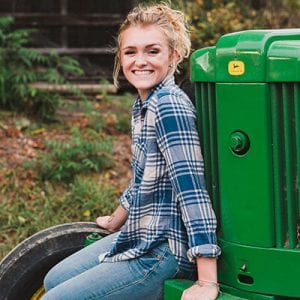 Kaili Bowman 
Kaili Bowman lives in Northeastern Pennsylvania with her husband who serves in the US Army. She is a follower of Jesus Christ and enjoys gathering new and old disciples to praise and worship our gracious God.
"God was near to me when I was broken and completely lost… He gives me hope, He is my hope. He gives me purpose, sharing His love with others is my purpose. He gave me life, and it is eternal…" – Kaili Bowman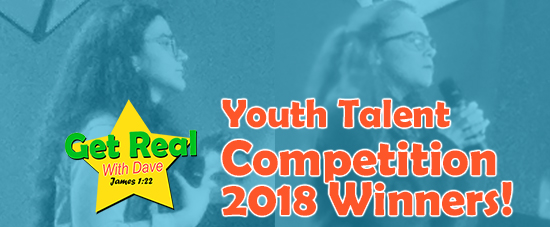 Get Real Youth Talent Competition Winners
See the 2018 WGRC Get Real Youth Talent Competition Winners perform on stage at WGRC Day at Knoebels!
Senior winner – Asiah Savage
Junior winner – Leah Sheaffer