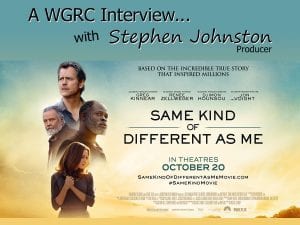 Find out about a brand new film titled Same Kind of Different As Me as WGRC's Don Casteline chats with producer Steven Johnston.  The film is based on a true story and brings out themes of compassion, love and healing.  Johnston talks about the compelling story as well as the process of making the movie.  For more about the film:  www.samekindofdifferentasme.com.
(Inteview Air Date:  October 18, 2017)
Click here to listen.