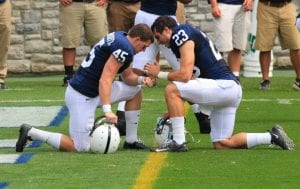 Former Penn State Nittany Lion and Selinsgrove Seals football player Ryan Keiser shares about his transition to ministry work on campus at Penn State University.  Penn State students arrive back on campus in just a few days.  Click here to find out more about Ryan's minsitry.
(Interview Air Date: August 16, 2017)
Click here to listen.