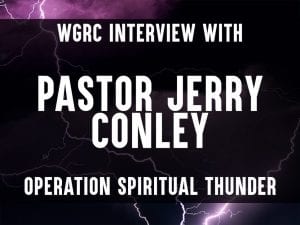 The 3rd annual Operation Spiritual Thunder event is coming to the Port Royal Speedway on September 22nd.  Pastor Jerry Conley shares about the event which features a variety of activity and aims to support people who are or have struggled with addiction.  For more information call Rock Full Gospel Church in Mifflin, PA.
(Interview Air Date: September 12, 2018)
Click here to listen.