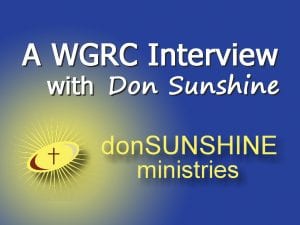 How would your life change if you could naturally and easily share your faith with one person every day?  Don Sunshine brings the Making A Difference (MAD) event to Bloomsburg Christian Church, 107 Deussen Drive in Bloomsburg, on Saturday, December 9th from 9am until 2:30pm.  In this interview Don shares about the event and some of his experiences learning how to see opportunities to share his faith with others.  The event is free.  Call the church for tickets or information at 570-784-3740.
(Interview Air Date:  11/28/17)
Click here to listen.
Click here for event information.