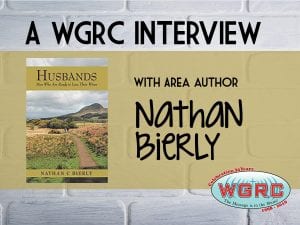 This WGRC interview centers around what it means to have a loving Christ-honoring relationship.  Area author Nathan Bierly has written the book Husbands:  Men Who Are Ready To Love Their Wives.  Nathan aims to provide a map to journey to loving better, living better and leading better.
(Interview Air Date:  November 28, 2018)
Click here to listen to the interview.