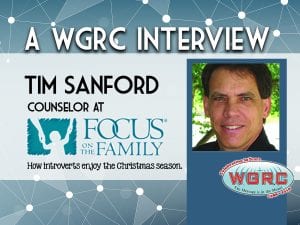 Excessive amount of Christmas party activity can cause stress for anybody and especially for people who tend to be more introverted.  Focus on the Family Clinical Director Tim Sanford offers advice and hope for people who aren't that excited about all of the festive holiday gatherings.  Tim also offers tips for those who will be hosting Christmas parties and he explains how he and his wife (introvert and extrovert) work together to enjoy the Christmas season.
(Interview Air Date:  Tuesday, December 18, 2018)
Click here to listen to the interview.