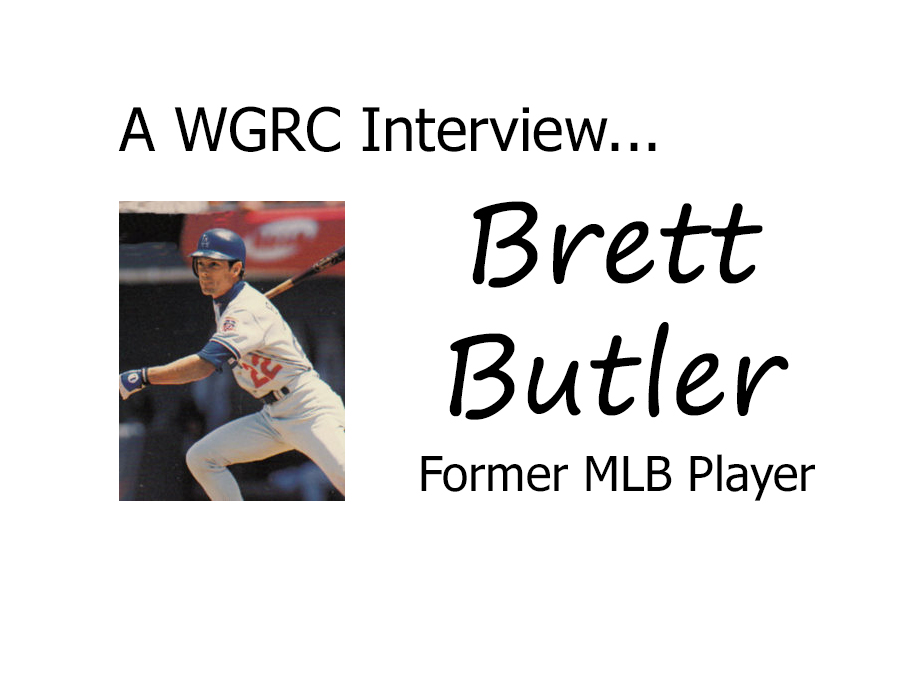 Brett Butler played 20 years of professional baseball with 17 season in the major leagues as a member of the Atlanta Braves, Cleveland Indians, San Francisco Giants, New York Mets and Los Angeles Dodgers.  Brett joins Don Gordon (former MLB pitcher) and Ryan Keiser (former PSU Nittany Lion and Selinsgrove Seals football player) for the annual Professional Baseball and Softball Clinic at the Sunbury Bible Church Sports Complex along Route-11 north of Northumberland.  The clinic will be held July 24-27.  For more information call 570-473-7355 or visit www.sunburybiblechurch.org.  WGRC's Don Casteline talks with Brett about his battling adversity in the big leagues, his faith in Jesus Christ and overcoming cancer.
(Interview Air Date:  July 19, 2017)
Click here to listen.