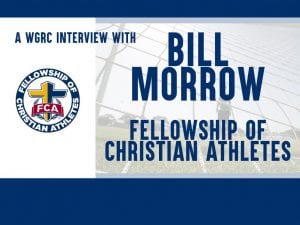 In this WGRC featured interview, you'll hear thoughts from Bill Morrow, Area Representative for the Fellowship of Christian Athletes. Bill will explain how his background has influenced him in the work he is doing today to encourage and build up area coaches and student athletes.  If you desire more information you can email Bill at:  bmorrow@fca.org.
(Interview Air Date:  September 25, 2018)
Click here to listen.