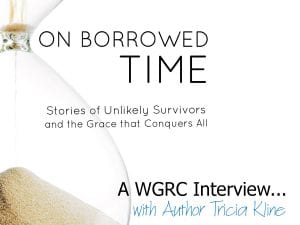 Author Tricia Kline joins Don and Dave in studio to discuss her book On Borrowed Time:  Stories of Unlikely Survivors and the Grace that Conquers All.  Themes discussed include God's grace in action through powerful turn-around stories and the importance of making the most of each day since we all are living "on borrowed time".   Tricia is also an award-winning journalist in Central Pennsylvania.
(Interview Air Date:  February 13, 2018)
Click here to listen to the interview.