Openings at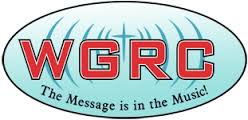 Office Administrator/Bookkeeper
Central Pennsylvania Contemporary Christian Music station, WGRC, seeks an Office Administrator/Bookkeeper. This is a full-time position.  This person is responsible for managing Payroll, HR, General Ledger, Accounts Payable and Donor Giving. QuickBooks and Excel experience is a must; donor database experience would be helpful but not required. Any candidate for this position must be organized, self-motivated and work well with the WGRC Team and our listeners. Any Candidates must agree with WGRC statement of faith and mission statements.  Send resume and cover letter to Rob Kime, WGRC, 101 Armory Blvd., Lewisburg, PA 17837 or email@wgrc.com. EOE  [posted 9/23/2020]
SALT & LIGHT MEDIA MINISTRIES, INC. ~ EOE

---
Other Current Openings
Boyer Chiropractic, a high paced, patient centered office in Northumberland, PA, is seeking a Part-time Receptionist for mornings / afternoons / evenings.  The ideal candidate is an energetic individual with great people skills. This person would be responsible for greeting patients, managing phone calls, and scheduling patient appointments.  Computer skills are a must.  If interested in this position, please send resume to aimeeboyer@ptd.net.  [posted 8/27/20]
Shumaker Industries in Northumberland, PA, has a current full-time opening for a Front Desk Receptionist / Administrative Assistant.  Duties include, but are not limited to, providing sales support, shipping goods, making travel arrangements, preparing word documents, and performing some minimal accounting duties.  Christian character and values are an important part of the team at Shumaker Industries.  Resumes may be mailed to  Shumaker Industries, P.O. Box 206, Northumberland, PA  17857 or may be emailed to info@shumakerindustries.com.  [posted 8/17/20, renews 9/23/20]
T-Ross Brothers Construction based in Montandon in currently seeking to fill the following positions:
Administrative Assistant & Front Desk Receptionist
Commercial Construction Superintendent
Commercial Construction Foreman
Commercial Construction Manager
Crane Operator
Fleet Maintenance Manager
Excavation Foreman
Carpenter I
Heavy Equipment Operator
Metal Roof Installer
Sales/Estimator & Project Manager
Structural Steel Worker
Warehouse & Tool Manager
Additional information on any of these openings may be found at https://trossbrothers.com/employment/.  [posted 6/15/20 ~ updated and renewed 7/29/20, renewed 9/23/20]
---
To submit a job opportunity, please send an e-mail to
email@wgrc.com
   or
mail the information to WGRC, 101 Armory Blvd., Lewisburg, PA 17837.

Openings will remain on this page 30 days from date of posting (renewable upon request by sending an e-mail to email@wgrc.com).