Openings at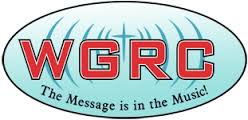 WGRC currently has no open positions.
Check back here periodically for possible future listings.
To be considered for an opportunity that may arise, please send your resume to email@wgrc.com.
SALT & LIGHT MEDIA MINISTRIES, INC. ~ EOE

---
Other Current Openings
Are you or someone you know looking for employment within the construction industry?  T-Ross Brothers Construction is now hiring and we want you to join our team!  Current open positions include:
Carpenters
Laborers
Electrician
Foremen
Superintendent
Crane Operator
Excavation Foreman
Construction Manager
Fleet Maintenance Manager
Warehouse & Tool Manager
Heavy Equipment Operator
Sales Estimator/Project Manager
Visit the employment page of our website. or e-mail your resume to jobs@trossbrothers.com.  We are an Equal Opportunity Employer.  [posted 10/7/20]
---
To submit a job opportunity, please send an e-mail to
email@wgrc.com
   or
mail the information to WGRC, 101 Armory Blvd., Lewisburg, PA 17837.

Openings will remain on this page 30 days from date of posting (renewable upon request by sending an e-mail to email@wgrc.com).