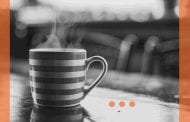 Monday, 7/22 –  You have an opportunity to win a prize pack by participating on the Monday Morning Text Challenge:  Steps of Faith!  You'll be invited to share a step of faith you have taken and be listening for bonus prize entry opportunities as questions are shared about faith steps taken in the Bible.  The number to text is 1-888-747-9472.

Tuesday, 7/23 –  Featured interview with Caitie Hurst!  Caitie will be performing during WGRC Day At Knoebels on Friday, August 2nd from 7pm until 7:45pm.  Be listening for your chance to win the Numbers Game at 7:15am!
Wednesday, 7/24 – Featured interview TBA.  Also be listening for the Weekly Wednesday Winsome Wacky Word at 8:15am!
Thursday, 7/25 – Tune in for the Topic of the Day!  Listen for details and call or text 1-888-747-9472 to participate.
Friday, 7/26 –  You can play along with Multiple Choice Friday at 7:45am!  Also be listening for a 'sneak peek' of new music at 7:15am.